Social media can be a ton of fun, but for many people, it's become so much more than sharing brunch pics and throwbacks. In fact, social media can be a vital tool for finding a job, because it helps users create brands for themselves and gives them multiple platforms to publicize their accomplishments. If you're someone who is wondering how to use social media to get a job, have no fear — it's totally possible.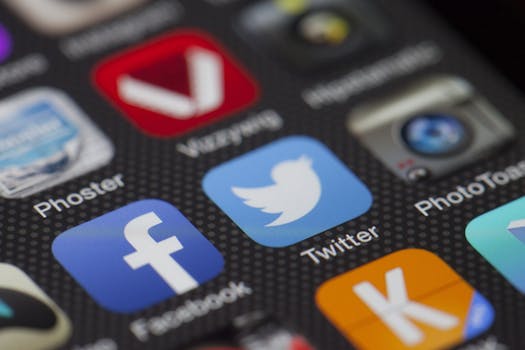 I spoke with Emily Miethner, a Careers & Millennial Expert and CEO of FindSpark.com, for an interview with Elite Daily and right off the bat she tells me the most important thing to remember is that "using social media in the job hunt (and in your career in general) enables you to get discovered, to connect with others, and stay in touch with those you've met in a scalable way." Kris Ruby, Social Media & Technology Trend Expert, adds to the sentiment and tells me that, "social media marketing should enhance your resume, not detract from it." In other words, you should probably ease up on the Instagram partying pics if you're professional resume is linked to your bio.
Also keep in mind that you're living in the age of technology, and knowing how to use social platforms for business can be super useful (yes, I'm talking insights, websites, branding, and more). Whether you're trying to get your dream company to recognize you through Facebook, or if you're trying to have your talent noticed through Instagram, knowing the ins and outs about social media can help your chances in the candidate pool.
Know Your Brand Giphy
Having a brand is vital when it comes to social media. Not only does brand building help represent who you are as a person (and as an employee), but it also helps employers know what you're interested in. Ruby tells me, "If you are using social media to get a job, start out by creating a personal brand. For example, if you say you want to work in health care public relations, create a brand identity online that shows you are actually passionate about the industry." In order to create a brand, you might want to start by creating a website.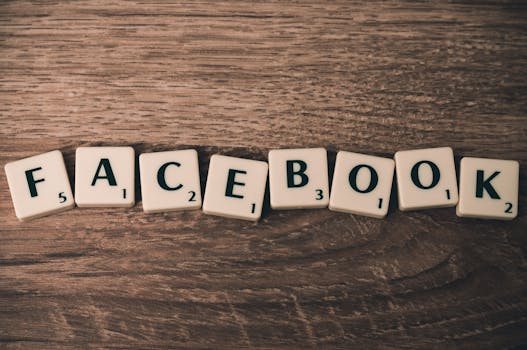 Create A Website Giphy
With social media platforms like Instagram, Facebook, and LinkedIn, you might think that creating a website is unnecessary. News flash: It's not. Having a website will help promote your brand while holding your social media accounts and resume in one place. Ruby emphasizes the importance of having one and says your website should show a "portfolio of work you have done to date." She continues, "Even if you are looking for an internship, you can still create a personal branding website on Wix or Squarespace that can showcase projects you have completed."
Perfect Your Bio Giphy
As you know, bios on social media platforms have to be kept on the shorter side. According to Miethner, that short bio space is helpful as it's better to keep your bios concise so employers immediately understand who you are.
Miethner says, "The first thing you should do is make it clear what it is you do and the skills you have on any social media platform you're using professionally. Use your bios and the space you have to tell your condensed story." She recommends "picking three to four keywords to describe your skills and focus that stay consistent across any profiles." In other words, keep it short and sweet. Employers will find the details when they look at your resume.
Ruby stresses the importance of keeping the interests in your bio similar to those in your resume. She says, "A big mistake job seekers make is that there is a discrepancy between what they say they are passionate about in their resume, and what they actually are passionate about on social media. Use social media to bridge the gap."
Talk To People Giphy
We all know that Direct Messaging can be nerve-racking, and DM-ing an employer can be just as scary as messaging your crush. But finding a professional crowd you hope to be involved with and communicating with them online could help make your presence known, and it'll make you stand out among other applicants who might not be making the same connections.
"A lot of opportunities are also coming through Instagram Direct Messaging," Ruby says. "Follow the companies you want to work for and watch their Instagram Stories religiously. Sometimes they post new job openings on their IG Stories, and they can see who is viewing this content. Seize the opportunity and DM them."
(If they leave you on "Seen," that's their loss.)
Ruby also suggests reaching out to employers on social media shortly after they've given you an interview. She says you can "even like, favorite, or retweet some of their posts as well for increased visibility," and that the "simple extra step really shows you are going the extra mile." In other words, don't be shy.
Use Hashtags Giphy
From my personal experience trying to get professional recognition online, I've realized how important hashtags are. If an employer is searching for candidates within a particular category, they might search a hashtag online. If they search a hashtag that your media is marked with, then maybe your post will be in the collection they're viewing. It's worth a shot.
Be Careful What You Post Giphy
Let's start with what you should post on social media to help land a job. Miethner says you should share content "around the industries and roles you're pursuing, talk about side projects or volunteer work, share articles you're reading anyway that you find interesting, and attend networking events." She also says you should "post before, during, and after [an event], being sure to tag and mention people involved."
On the other hand, you should try to avoid posting about something you might wind up regretting. Ruby says, "Do not make the mistake of thinking your Instagram stories or Snapchats don't count because they disappear. Any of these can be screenshotted, and Instagram Stories are now archived and saved in Highlights." Yikes.
Using social media to land your dream job will take hard work and dedication. However, once you accept your first job offer from an employer who found you on Instagram, you'll realize that it was all worth it.